---
There's no denying that vaping is huge right now.
Original text by DAN and Frauke Tillmans, Ph.D. (ScubaDiver Issue 05/2020 No.119)
Adapted for online publication by Goh Pearl Lyn
The number of vapers has been increasing rapidly – from about seven million in 2011 to 41 million in 2018. Market research group Euromonitor estimates that the number of adults who vape will reach almost 55 million by 2021. Particularly among millennials and Generation Z, vape pens and JUUL pods have replaced traditional Marlboros and Newport cigarettes.
There have been plenty of controversies on the safety and health effects of vaping. There is no shortage of blogs and social media posts discussing the relative hazards and merits of vaping, but it can be easy to get lost in the weeds. 
The diving community, especially, seems increasingly confused. 
Even though social health experts disagree about vaping's health effects, it is true that e-cigarettes are significantly less harmful than regular cigarettes. Up to half of tobacco users die as a result of smoking, making cigarettes the deadliest consumer product ever invented.
It is important to note: While vaping is safer than smoking, that doesn't mean they're harmless.
Researchers worldwide are now scrambling to figure out what impact this new habit might have on divers in the long run. Since most people haven't been vaping very long, science on why it's harmful is still in the early stages and doesn't yet provide definitive answers. Considering the current young and healthy age pool, it may take decades before any diseases caused by vaping fully emerge.
With these caveats in mind, DAN has shared some facts about diving and vaping. 
Nicotine in e-cigarettes may stress the cardiovascular system
Nicotine in e-cigarettes causes the same effects as tobacco. As a result, we experience increased levels of adrenaline in our bodies, which activates the sympathetic nervous system (our "fight or flight" response), increasing blood pressure, heart rate, and causing narrowing of the arteries.
More studies are suggesting that vaping can actually harm the cardiovascular system, as more studies reveal that e-cigarettes affect the heart. An American College of Cardiology study published in June 2019 injected human endothelial cells lining blood vessels and lymphatic vessels with six different flavours of e-liquids with varying levels of nicotine. 
The study found that e-liquid damages the cells, worsening endothelial dysfunction, which commonly precedes heart disease.
Despite not yet knowing how nicotine in e-cigarettes affects long-term health outcomes, it is possible that nicotine could lead to cardiovascular events. Noting that cardiovascular health is one of the requirements for divers in fitness-to-dive examinations, a weakened cardiovascular system can put more pressure on the heart muscle when underwater.
E-cigarette vapour may irritate the lungs
The pulmonary system is one of the most important organ systems necessary for diving. The lung is the only vehicle the body has of decreasing the body's burden of unwanted gases, namely nitrogen. 
A vaping session coats the lung with potentially harmful chemicals in the e-liquid, which can cause respiratory tract inflammation. They generally contain a mixture of flavourings, aromatic additives, THC (a chemical in marijuana that has psychoactive effects) in an oily liquid base. 
Anything that tampers with the lungs and their vital capacity can potentially be dangerous for diving. When diving can be challenging enough, vaping presents an additional challenge.
The microscopic particles e-cigarettes emit can cause inflammation and genotoxicity
Vaping can cause potential cardiovascular toxicity. In e-cigarettes, the heating element emits tiny particles, sometimes containing metals, which can lodge deep within the lungs and enter the bloodstream.
The smoking of e-cigarettes has been associated with an increased concentration of microscopic pollutants, particularly PM2.5, in indoor environments.
Researchers don't yet know what risks e-cigarette aerosol particles carry, extensive studies have linked exposure to small particles with a range of bad cardiovascular outcomes, including lower immune system efficiency and inflammation which increases the risk of decompression sickness.
It's especially dangerous since our defense mechanism against large foreign pollutants doesn't kick in with the fine particulate matter in the vapour. Likewise, these micro-contaminants get into our lungs and heart.
Even 30 minutes of vaping can increase oxidative stress, which is caused when free radicals (molecules that cause cell damage) exceed antioxidants.  Over time, recurrent increases in oxidative stress may take their toll, increasing the risk of DNA damage and decreased DNA repair capacity, especially in the lungs. 
Lesser of evils
Smokers can consider vaping as a "lesser of evils" when compared to cigarettes. Despite that, we still don't know much about vaping. Vaping isn't for those who don't smoke. Vaping is unsafe and harmful. Unless you are a current user, you should never use it. Until we know more, think twice about vaping and diving.
–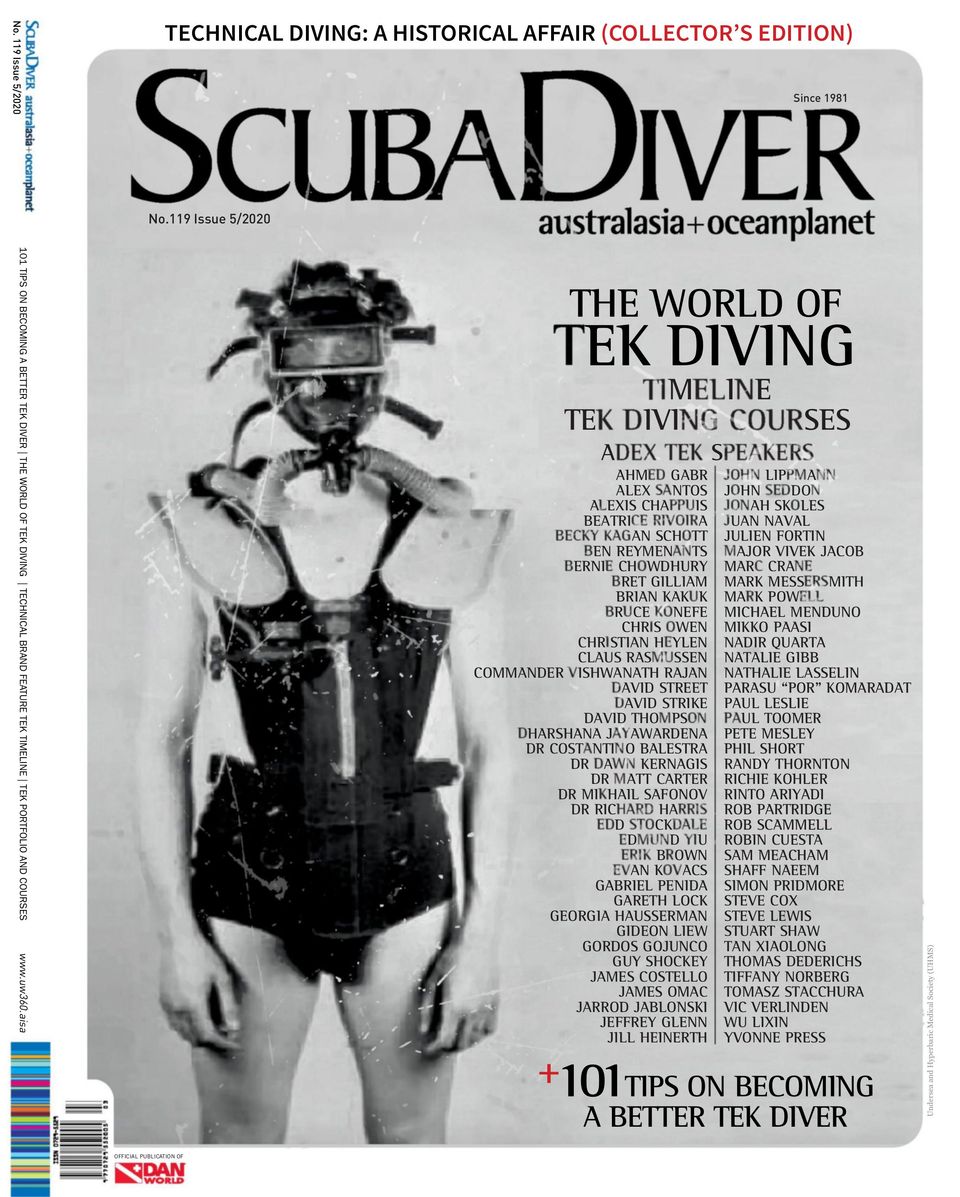 Curious to learn more about Diving and Vaping? Check out the Q&A by Frauke Tillmans, Ph.D. in ScubaDiver Issue 05/2020 No.119 here or download a digital copy here! The latest issue of the ScubaDiver Magazine is coming to shelves soon, reserve your copy today by emailing marketing@asiangeo.com! 
---
Trending Now